Description
General Features
Support Free:  No support will be need to print this model.
Assembly kit: The model is designed so that every visible face has a great finish right out of the printer.
No Gradient lines: the model is optimized to avoid gradient lines on all visible face once assembled.
Files Scale: 28mm-1/56
Hull:
16 parts assembly
Support free
Tracks:
2 part assembly
Support Free
Fixture provided to help assembly.
Support:
Layer height: 0.1mm or 0.2mm not important.
File Scale: 1/56
Versions: The files contains all versions.
Assembly shown below: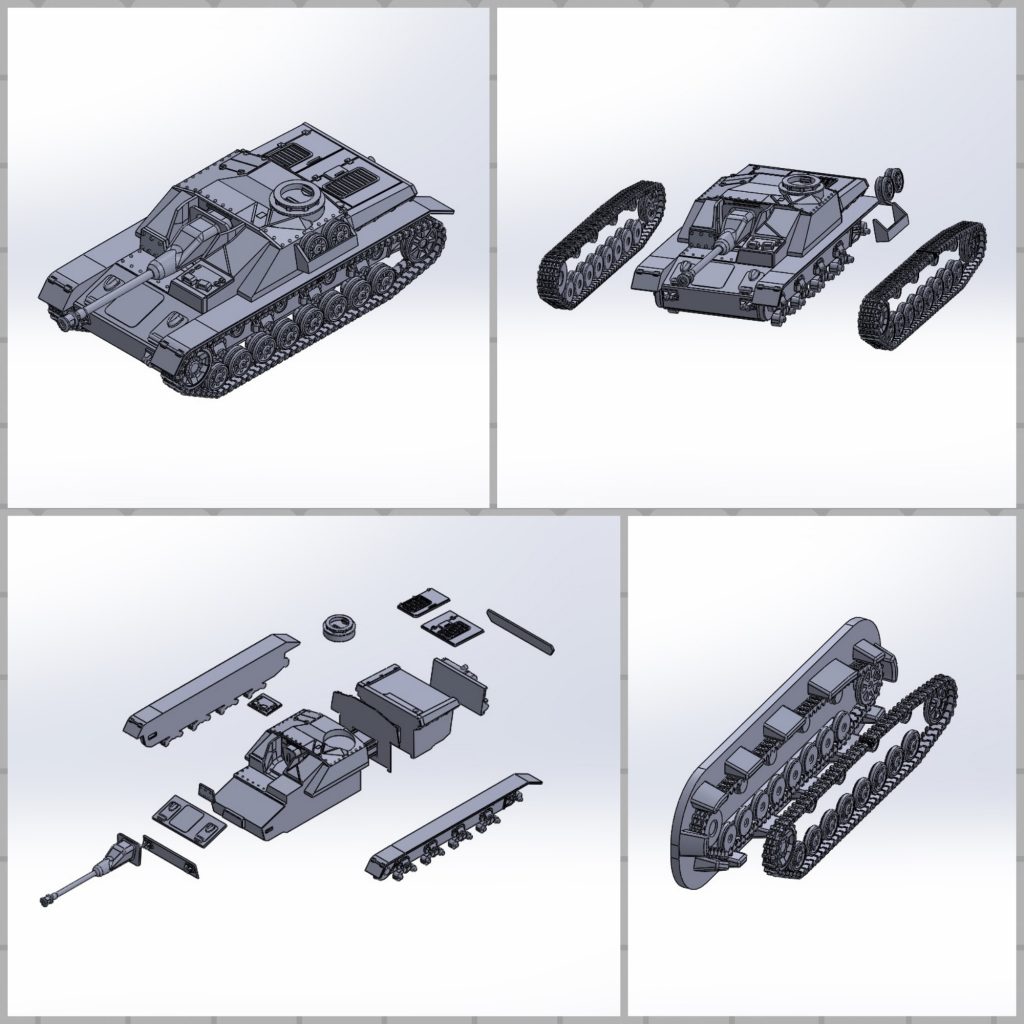 Versions:
Version 01 (Current)
Version 02 (Upcoming)
Details to be added on the track cover.