Description
3D Printable Kit for the T-34/76
Turret:
3 parts assembly.
Turret connector compatible with all 3DWargaming vehicles.
Only the rear of the turret requires support.
Hull:
8 parts assembly
Turret Ring compatible with all 3DWargaming Turrets
Tracks:
2 part assembly
Support Free
Fixture provided to help assembly.
Support:
Hull: None
Turret: Back of the Turret only
Tracks: None
Layer height: 0.1mm or 0.2mm not important.
File Scale: 1/56
Versions:
Version 04:
Tracks are now support free.
Standardized turret.
Version 03:
Improved printer proofing:  Less area needing supports, making the printing process easier for low end 3D printers.
Tolerance proofing: Every printer print with different tolerance; ribs are added at connections for easy tolerance adjustments.
Assembly shown below: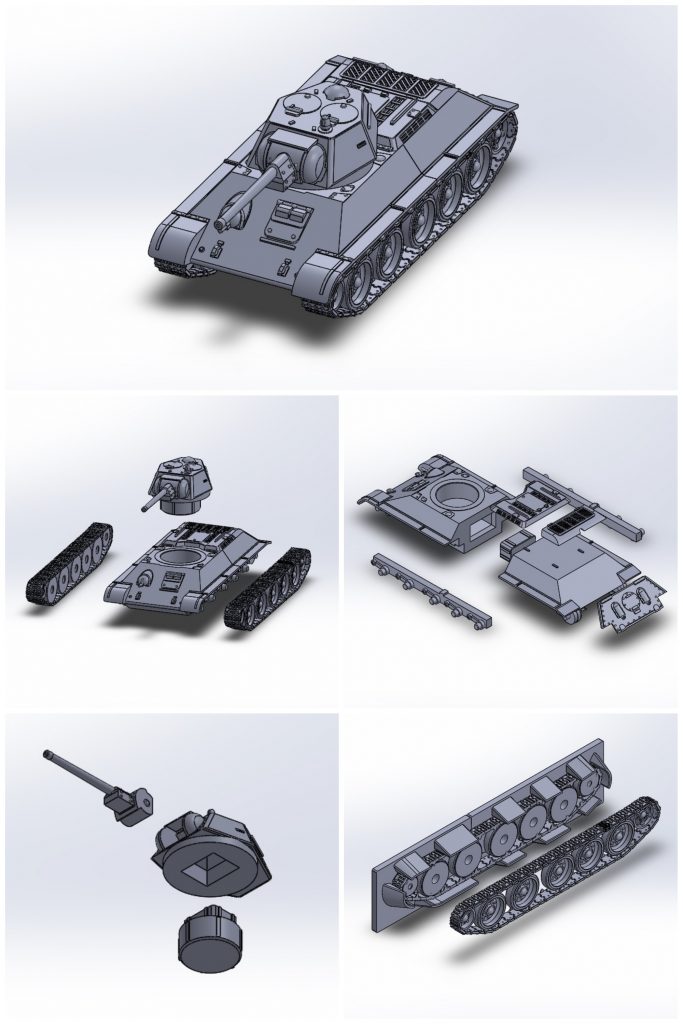 Note: The files does not include the fuel barrel and ammo box.